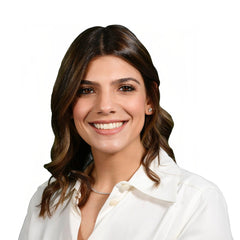 Natalie Lazarovich | Founder & Creative Director
Over the course of her extensive travels, Natalie has cultivated a strong sensitivity & passion for art, design, and aesthetics. She brings diverse perspectives to Lélior to create scents and products that elevate environments visually as well as sensually.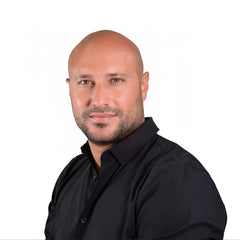 Ido Lazarovich | Co-Founder & CEO
From a very young age, Ido has been fascinated by his family history and the power of scent. He started Lélior as a place where art & science fuse into carefully crafted scents that are proven to evoke emotions, long-lasting memories, & the joy of getting lost in a story.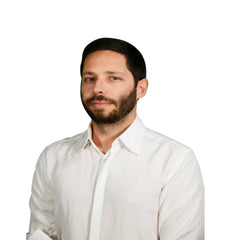 Eric Langone | Chief Digital Officer
A Florida native, Eric combines his degree in digital media communications and extensive knowledge of technology & business software to curate Lélior's presence across all channels and build an engaged community.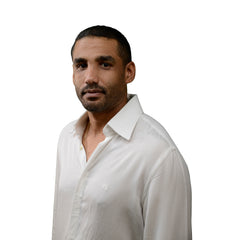 Hiram Pierre | Director of Design
A talented designer from Miami, Hiram is the creative mind behind Lélior's unique packaging, graphics, and other visual assets. In the past, he's worked on a wide range of projects, from designing entire collections of luxury Italian shoes to creating visuals for Times Square billboards.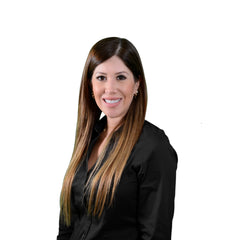 Angelica Machado | Financial Coordinating Director
Angelica Machado is an accomplished Financial Coordinating Director with a wealth of
experience in strategic financial planning and budget management. Her keen attention to detail and analytical acumen have led to streamlined financial operations and enhanced fiscal
performance within our organization. With her exceptional leadership skills and dedication,
Angelica has become an invaluable asset in guiding our financial team to new heights of
success.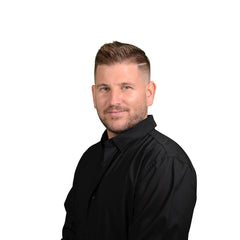 Shachaf Bar Zakay | Chief Financial Offier
Shachaf Bar Zakay is a highly skilled Chief Financial Officer (CFO) with a proven track record of
driving financial expertise and optimizing business profitability. His visionary leadership and
financial prowess have played a pivotal role in shaping our company's financial strategies,
leading to unprecedented growth and success in our financial management.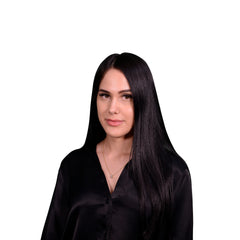 Eleame Galan | Senior Business Development Analyst (LATAM)
Eleame Galan is a Senior Business Development Analyst (LATAM) known for her extensive
market research and strategic insights into the Latin American region. With a keen eye for
identifying new business opportunities, she has played a crucial role in expanding our
company's presence and forging valuable partnerships in the LATAM market. Her exceptional
analytical skills and in-depth understanding of regional dynamics make her an indispensable
asset to our business growth efforts.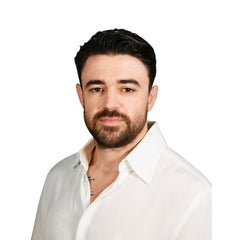 Jake Milkovich | Sales Growth Strategist
Jake Milkovich is a Sales Growth Strategist recognized for his innovative approaches and data-
driven sales methodologies. With a proven track record of boosting revenue and market
penetration, he has been instrumental in driving exponential sales growth for our organization.
Jake's keen market insights and strategic planning abilities make him an invaluable contributor
to our sales team's success.