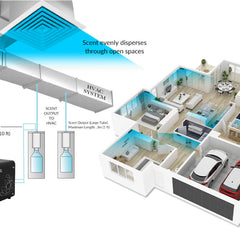 HVAC Scenting
Our collection of HVAC diffusers can be used to scent both home and commercial spaces of any size, from a small room to an entire building. Our state-of-the-art HVAC diffusers can easily distribute scent consistently and evenly throughout your home or commercial space.
Transform your space into an aromatic oasis with our cutting-edge HVAC Scenting Systems today!
SHOP HVAC DIFFUSERS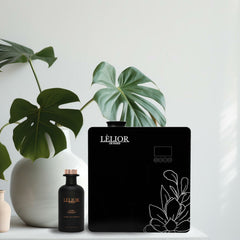 CRAFTED UNLIKE ANY OTHER HVAC SCENT DIFFUSER
At Lelior, we take pride in delivering the highest quality HVAC diffusers. Our products are crafted with meticulous attention to detail, using industry-leading technology and premium materials. With our expertise and commitment to excellence, you can trust our HVAC scent diffuser to transform your environment into a fragrant oasis.
Perfect for large spaces like homes, offices, and commercial buildings.
Advanced cold air diffusion technology for maximum coverage and long-lasting fragrance.
Silent operation to ensure zero disruptions to your daily routine.
Crafted from high-quality materials, while still easy to use and maintain.
Upgrade Your HVAC Scenting System Today!
Interested in a HVAC scenting system? Whether you're looking to enhance your home ambiance or create a memorable experience for your customers, a HVAC scent diffuser is the ultimate choice. Fill out the form below and one of our commercial scenting system experts will reach out to you!
Advanced HVAC Scenting Technology
Our HVAC diffusers go beyond conventional air fresheners. They seamlessly integrate with your existing HVAC system, allowing you to scent your entire space effortlessly. Embrace a whisper-quiet operation that won't disrupt your daily activities while indulging in a world of captivating scents with one of our HVAC scenting systems today.
Shop HVAC Diffusers
Unlock the power of scent and revolutionize your HVAC system with a premium HVAC scenting system. Whether you're looking to invigorate your home or leave a lasting impression on your customers, our HVAC scent diffusers are tailored to suit your unique needs.