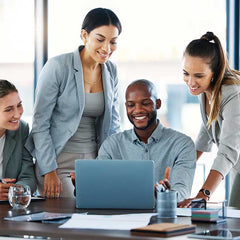 Join Our Team, It Makes Scents
Are you passionate about all things fragrance? Do you have a desire to work with an innovative and growing fragrance company? If so, Lèlior may be the perfect fit for you.

At Lèlior, we are dedicated to providing customers with the highest-quality fragrance experience possible. Our commitment to all natural fragrance oils and innovative cold air diffusing technology sets us apart from other fragrance companies and allows us to offer a unique and authentic fragrance experience that customers love.

But we couldn't do it without our team of dedicated and passionate fragrance enthusiasts. We are always on the lookout for talented individuals to join our team and help us continue to grow and innovate.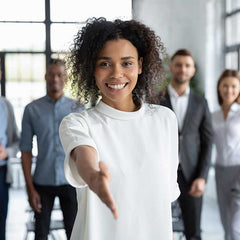 Why Work With Lèlior?
So why choose a career at Lèlior? For one, you'll be working with a team of like-minded individuals who are passionate about fragrance and committed to providing the best possible customer experience. You'll have the opportunity to work with all natural fragrance oils and innovative diffusing technology, and you'll be able to take pride in offering customers a truly unique and high-quality fragrance experience.

But that's not all. At Lèlior, we also value our employees and are committed to providing them with a positive and rewarding work environment. We offer competitive salaries and benefits, opportunities for career growth and advancement, and a supportive and collaborative team culture.

So whether you're a fragrance enthusiast looking to turn your passion into a career, or you're simply looking for an exciting and innovative company to work for, Lèlior may be the perfect fit for you.
Start Your Career with Lèlior Today!
If you're interested in joining our team, please send your resume and a cover letter to careers@lelior.com. We look forward to hearing from you!